ABOUT HANCOCK'S PHARMACY
Hancock's is a full service pharmacy and surgical supply center. Located at 840 East Main Street in Meriden, Connecticut, the facility has been serving the area since 1959. Over the years, the pharmacy has gone through several expansions and renovations, but one thing has never changed: Customer service is a priority at Hancock's.
The 25,000 square-foot building allows the firm to provide a wide variety of products and services to the public. Hancock's offers much more than customary pharmaceutical services. We have expanded our home care department to include durable medical equipment, ostomy, diabetic specialties, and statewide delivery with our own radio-dispatched fleet of cars and vans. Delivery service through a fleet of 24 company-owned vehicles runs from 7 AM to 1 AM for customer convenience. Additionally, a second offsite location allows for continued service in the event of an emergency. Employing over 100 people, Hancock's has a state-of-the-art pharmacy department serving both retail and long-term care facilities throughout Connecticut.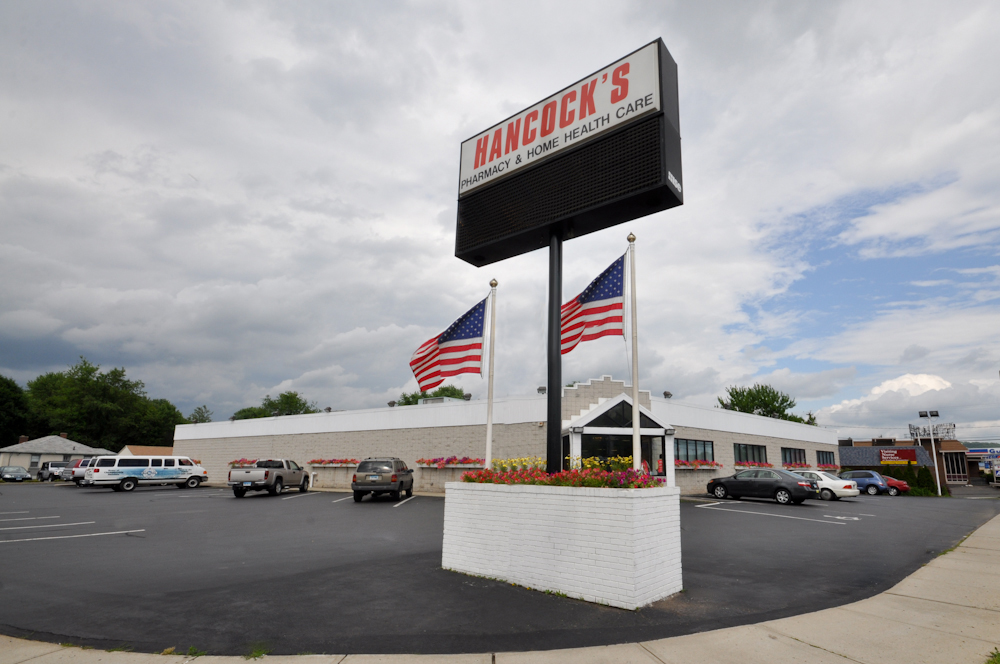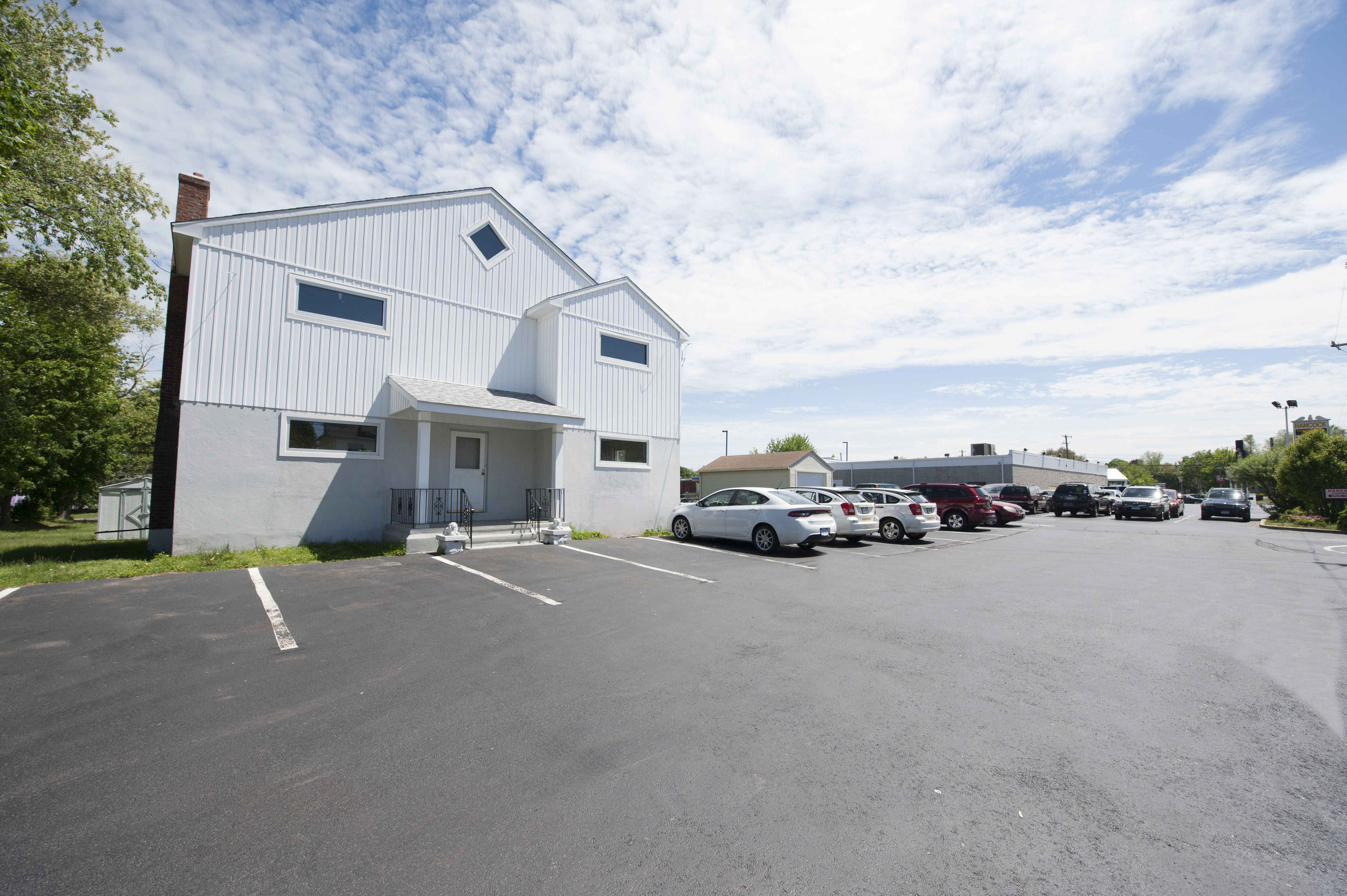 Our Quality Control group is continually reviewing processes to identify any problems or potential problems. Then develop viable solutions and implement changes as necessary to ensure client satisfaction, safety and cost effectiveness.
Being a full service pharmacy, Hancock's takes pride in providing the best possible customer service to our facilities and their residents. hancock's customer service also extends to our phone service. Hancock's only has live answer phones. We do not utilize an automated system during business hours. At Hancock's we feel all calls are important and need an immediate response.
HANCOCK'S TAKES PRIDE
IN PROVIDING THE SERVICES THE CUSTOMER NEEDS AT A TIME THAT IS CONVENIENT
We also offer a complete home healthcare department, including hospital beds, traction equipment, bathroom aids, exercise equipment, commodes, wheelchairs, walkers, crutches, canes, stair glides, and lift chairs. Hancock's provides trained ostomy and incontinence, as well as pharmacists and surgical personnel that are on duty 24 hours a day. We provide certified orthopedic fitters for customer's needs.
In addition to the complete health lines, Hancock's provides quality prescription service and takes most major prescription drug insurance programs. Eleven pharmacists are on staff to serve customers more efficiently. The store is open 365 days of the year from 8 AM to 9 PM and allows for quick pickups. An informational leaflet regarding your medication is provided with every prescription dispensed. In addition, Hancock's offers Pharmacy and Drug Awareness programs for the community and med certification classes, which are offered at the facility at no extra charge under the current standards.
Hancock's believes in patronizing area businesses, so all of the store's renovations and expansions, including the recent expansion involving the rear property, were completed by local contractors.
Hancock's has served the community well since Stanley Hancock opened the store and continues today. Customer satisfaction is key at Hancock's.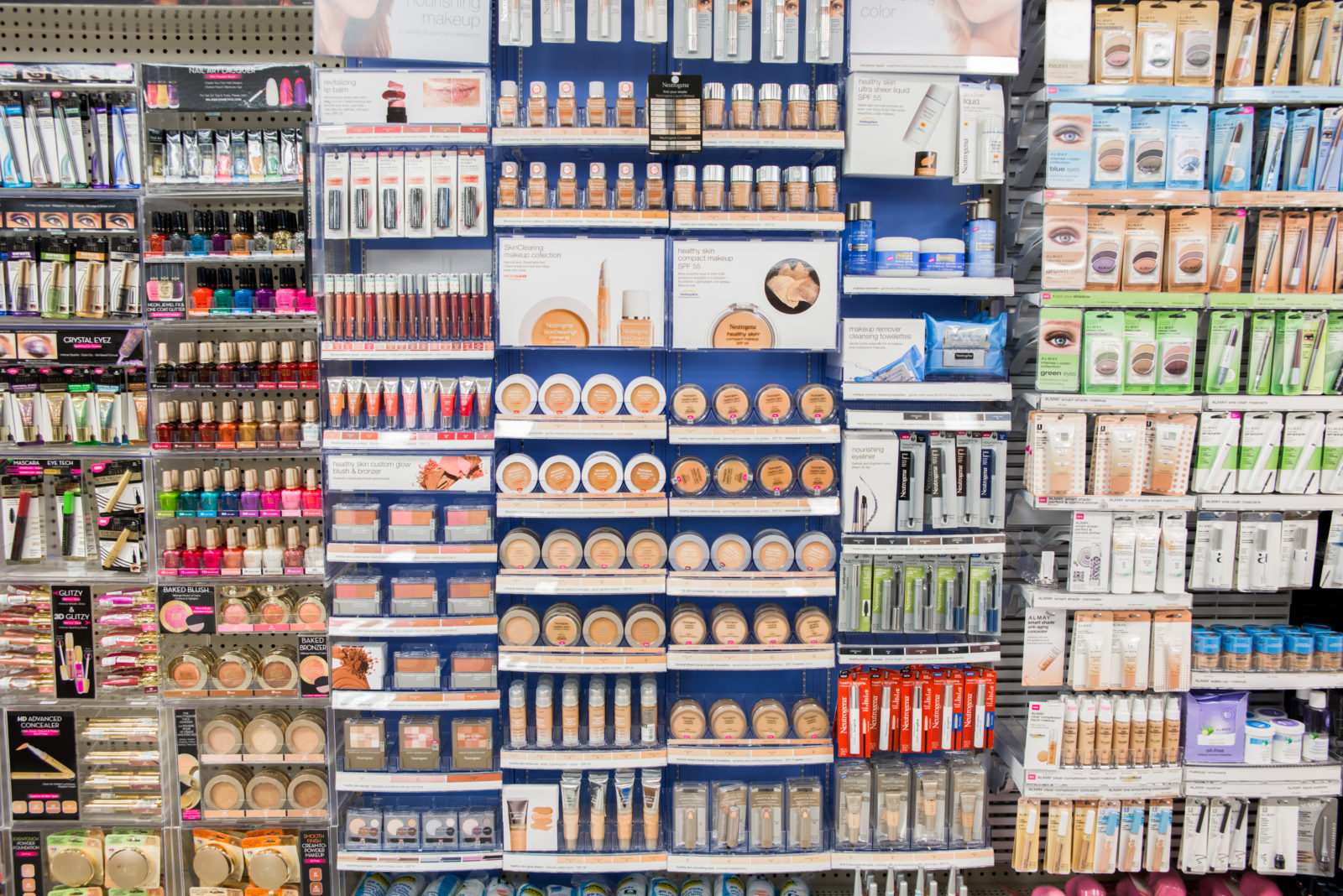 OUR STAFF
Stephanie McMorran
Pharmacy Technician
Sharon Kapustinksi
Pharmacy Technician L.P.N.
Following a 30 year plus long term care nursing career, Sharon has recently joined Hancock's as a Pharmacy Tech working closely with both the pharmacists and staff supporting the daily operations. Sharon supports Shellie in insurance billing and coordinating benefits for our long term care facilities as well as support for our pharmacy retail customers.
Jacqui Murphy
Pharmacist in Charge (Long Wharf) - R.Ph.
Jacqui has been helping patients in the New Haven area fill their prescriptions for over 25 years. She has a background in both community and long-term care settings. She has given talks to many groups, both healthcare professionals and consumers. She has extensive training in diabetes management, nutrition, and medication therapy management. Stop in to see her with any medication questions.
Greg Hancock has been a part of Hancock's Pharmacy for over 25 years, working in many capacities with his father Stanley J. Hancock Jr. who began the pharmacy in 1959. Greg graduated from the University of Rhode Island in 1984 with a B.S. degree in Pharmacy, He immediately began putting his vision of creating a progressive pharmacy that maintained family values. Since then, Greg has made major renovations to Hancock's physical plant and numerous technological advances in order for Hancock's to maintain its ability to serve its customers and compete in an ever changing business world. Greg personally oversees every aspect of Hancock's and is readily available day or night to assist its customers near or far. Greg and his team will continue to expand both its retail and long term care services throughout Connecticut to provide pharmaceutical services above and beyond what any other pharmacy can provide. Greg looks forward to assisting you with any questions or concerns you may have with the services or products we provide.