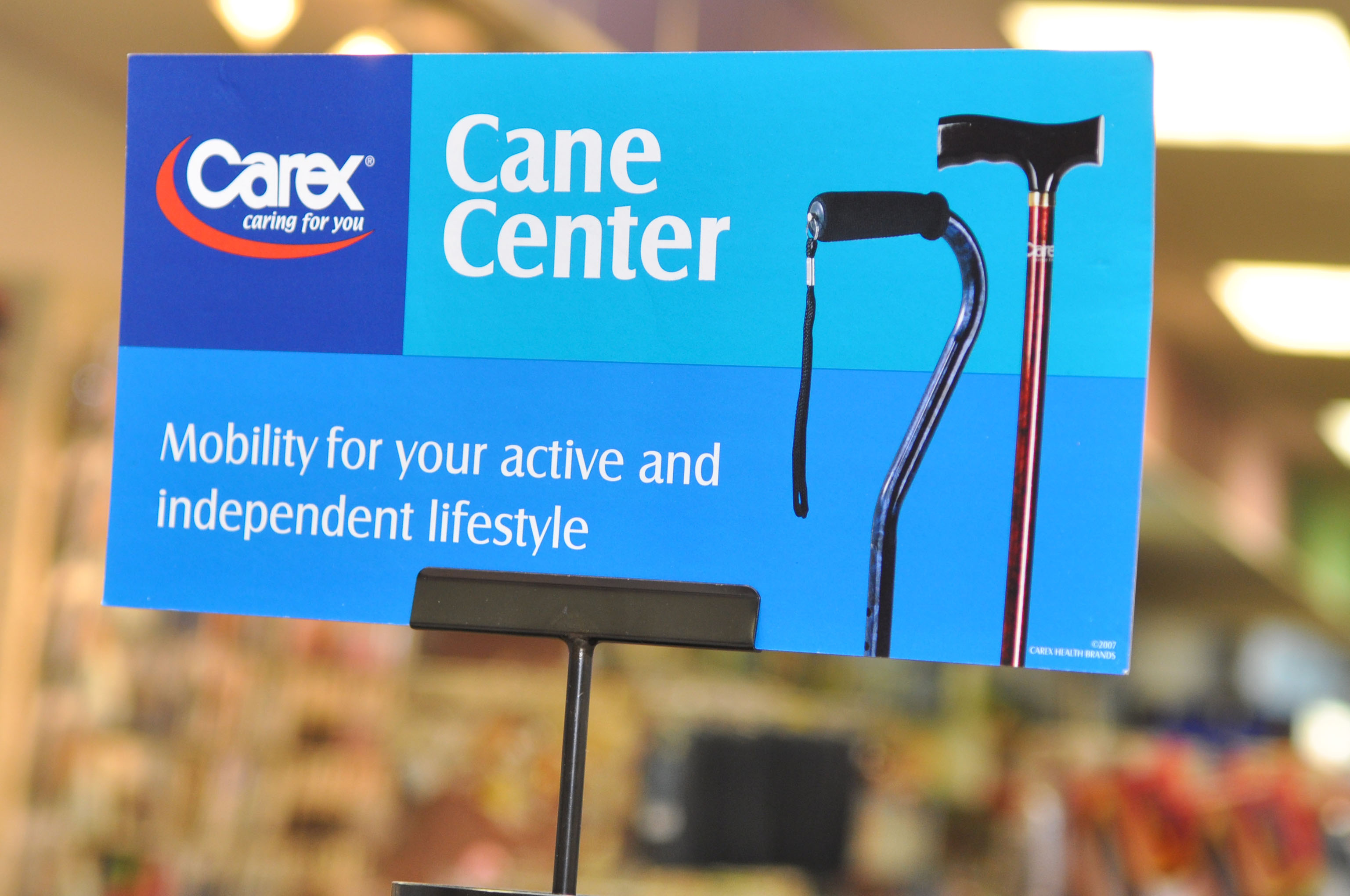 When you're recovering from an injury or need some additional daily support, the home healthcare center at Hancock's Pharmacy offers a variety of medical devices and equipment to assist you. Many of these are for temporary uses, such as various braces and crutches, while others are used to modify your home to your needs. No matter what you need, Hancock's Pharmacy's healthcare center keeps various types of equipment to meet your needs and offers private fitting rooms to help you find the best device. Click on the links below to learn more about our healthcare center services:
HEALTH CARE PRODUCTS
Our home healthcare center carries the following products
ORTHOPEDIC SUPPORTS
Here are some of the options and products we carry for orthopedic support
AIDS FOR DAILY LIVING
Have you, or someone you know, just come home from the hospital and need help with the everyday tasks, from putting on clothes to bathing? We carry a wide variety of self-help aids and would be happy to go over our inventory of helpful items to make the routine day to day tasks easy again. Many of these daily living aids modify objects around your home to make a certain task easier, from eating or cooking dinner to taking a bath or reaching. Others are shaped so that grasping, gripping, or turning is easier.